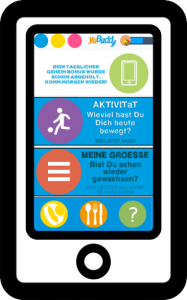 Lack of movement, bad health-behavior & -knowledge and overweight or obesity in childhood are a worldwide problem.
How do I assess the healthbehaviour? What kind of health type is my child?
yuBuddy provides a new mobile, digital
therapy via your smartphone. the goal is to
achieve a sustainable change of behaviour and
improvement for a better quality of life.