yuBuddy – mobile HealthTrainer
yubuddy – mobile health trainer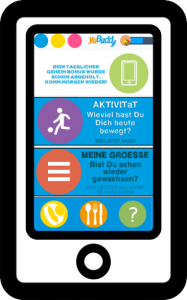 Lack of movement, bad health-behavior & -knowledge and overweight or obesity in childhood are a worldwide problem.
How do I assess the healthbehaviour? What kind of health type is my child?
yuBuddy provides a new mobile, digital
therapy via your smartphone. the goal is to
achieve a sustainable change of behaviour and
improvement for a better quality of life.
Get your information
Kids & Youngsters

tame
your piggyDog

Live your life lighter,
move more
eat better
feel better!

Parents

we support you

Professional Training-Programs build the foundation to our game

Trainer & Physicians

We help to get your therapy sustainable

Partner for Cooperation wanted.
Achive better patient compliance and adherence!
Team
Finn Jacobsen

Informatics

Software Architect

Dr med S. Schupfner

Pediatrician

Fabian Jäger

Informatics

iOS Support
Konrad Zinke

Mentor Economy

Psychcologist S. Gassner

Childrens Hospital Wilhelmstift, Hamburg

Prof. T. Martinetz

Mentor Neuroinformatics University of Luebeck
Gunnar Krieger

Illustration

A. Hörmann

Interfacedesign

T. Mahlke

Clickdummy
Statements
Awards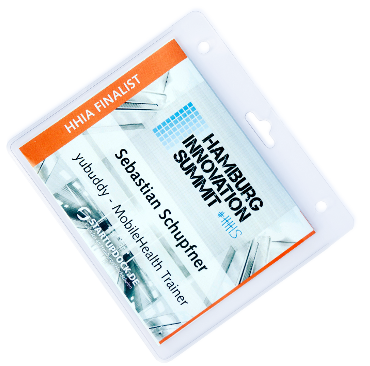 Top-Five Finalists at the
HAMBURG-INNOVATION-AWARDS 2015